Roast Lamb Shoulder (Normal)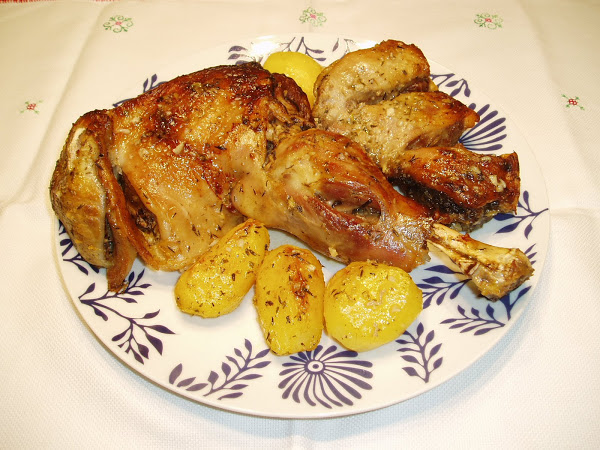 INGREDIENTS:
6 young lamb shoulders.
Garlic.
Salt.
PREPARATION TIME: 5 minutes.
COOKING TIME: 40 minutes.
PRESENTATION: Serve accompanied by potatoes.
PREPARATION:
Season the shoulders, rubbed with garlic and rub them with oil.
Place in a baking dish also drenched with oil.
Put in the oven and leave until tender.
When they begin to brown, add some water.